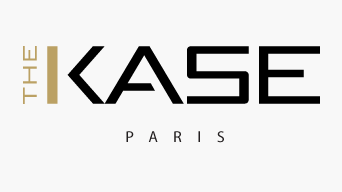 The Kase
Orari di apertura

Lunedì - Sabato: dalle 10:00 alle 19:00

Domenica: dalle 11:00 alle 19:00
The Kase
Infinite personalisation with the Kase.iD
Customise your smartphone or tablet in just a few minutes with creative visuals or your own photos. Come to our personalisation space, TheKase.iD and enjoy the style!
AN INTERNATIONAL CREATIVE COMMUNITY
Since it was established, The Kase has established a constantly developing community of 5,000 creators. The creators' visuals are divided into temporary and permanent collections. In the stores you can find the best visuals from different collections, depending on the season, the latest trends and our favourites: "I am Chik", "I am Geek", "I am Poetik"... Whoever you are, there is a Kase for you.
RARE, LUXURY PRODUCTS AND UNEXPECTED MATERIALS
The range, consisting of rare and original products, also includes rich materials adapted for all uses. Wood, leather, silicone, waterproof materials and many others are part of The Kase selection through the most independent brands and the big fashion names on the tablet and smartphone market.