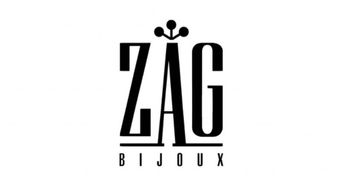 ZAG BIJOUX
Orari di apertura

Lunedì - Sabato: dalle 10:00 alle 19:00

Domenica: dalle 11:00 alle 19:00
ZAG BIJOUX
A family history

Michelle Zhang grew up in the heart of Paris, surrounded by design with her parents who, upon arriving from China, founded a fashion accessories company that was an immediate success. She blossomed in this family atmosphere where creation became a priesthood. It is only years later that she is caught by her creative fiber and decides in 2009 to launch her own jewelry brand, accompanied in this adventure by her brother Hervé.



ZAG bijoux was born, driven by a deep desire: to offer jewels, to be worn every day, that make women beautiful with a concern for impeccable quality. Passionate about craftsmanship and know-how for as long as they can remember, Hervé and Michelle decided to go back to their roots and create a workshop of great know-how in China.

The craft

From the very beginning, ZAG wanted to surround itself with the best know-how. It therefore recruited jewellery artisans from Hong Kong and the surrounding provinces. Training sessions and development research are organized in order to motivate the best craftsmen who thus create handmade jewelry of infinite finesse and impeccable quality.
The workshop now has a team of 50 people combining complementary expertise such as setting, polishing, laser cutting and the famous fine gold plating.
Each piece of jewelry undergoes a minimum of five inspections to ensure impeccable quality and a perfect setting worthy of the greatest jewelry brands. In this constant innovation, Michelle and Hervé discovered an extraordinary metal, 316 L steel, which became the sovereign material of all the brand's creations.



316 L stainless steel is mainly used for the manufacture of surgical tools. It is the material of choice for Zag jewelry. It is totally hypoallergenic and unalterable, resisting the hectic life of modern young women. The steel is covered with fine gold to ensure a precious plating also very resistant. The most beautiful pieces are created in this way, in a search for absolute finesse combined with semi-precious and multicolored stones.



The designer takes great care in the quality of the semi-precious stones she selects for her collections. Stones cut into different shapes or small pearls are meticulously sorted by craftsmen before being strung or set by hand. Her love of stones leads her to create larger pieces in limited series. Thus, large cabochons are set on rings or on golden beads. Lapis, malachite, carnelian, turquoise and many other wonderful stones form a panel of vibrant colors. One can choose jewelry in a monochromatic spirit or venture into a multicolored mix.