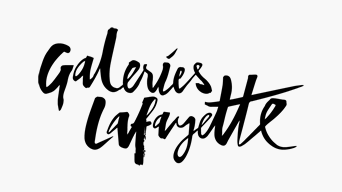 Galeries Lafayette
Orari di apertura

Lunedì - Sabato: dalle 10:00 alle 19:00

Domenica: dalle 11:00 alle 19:00
Galeries Lafayette
Set up at the end of the 19th century, Galeries Lafayette is a major player in the fashion world and a symbol of the art of French-style living.


On the first floor: Women's fashion / Men's fashion / Accessories / Shoes / Beauty / Jewellery / Sunglasses


On the ground floor: Books / Leisure & stationery / Children's fashion / Lafayette home / Luggage / Lingerie / Swimwear / Services / 1001 Lists / Lafayette Travel





Lafayette Travel:


Personalised travel, a network of experts and an adviser to listen to you and competitive prices ensure that you can travel with confidence.



Your store is also:
MORE BENEFITS :

Loyalty programme with the Mes Galeries loyalty programme, a €10 voucher offered for every €300 in purchases, valid for two months from the issue date. Many other benefits too (invitations to private sales and pre-premiere promotions, exchanges and refunds without receipt, simple alterations, costs of Lafayette Travel packs, a birthday present for you).


Gift lists (retirement, wedding, birthday, etc.).


Gift cards: Worth between €20 and €250, gift cards can be used in Galeries Lafayette stores in mainland France and Galeries Lafayette Outlet (except for food, cafe, services, 1001 lists, galerieslafayette.com and other notified exceptions).
Written receipt and tax refund


MORE CONVENIENT :
Hands-free shopping / Alterations / Home delivery / Exchanges and refunds / Financial services and insurance / Free parking


MORE CHOICE:

Click & collect: Fashion just a click away. Place your order at galerieslafayette.com from home or from your mobile. Get free delivery to your store. Pick up, try on and exchange if necessary, then leave with your purchases!