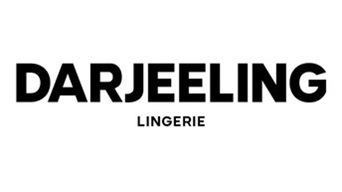 Darjeeling
Orari di apertura

Lunedì - Martedì: dalle 10:30 alle 20:30

Mercoledì: dalle 10:30 alle 10:30

Giovedì - Sabato: dalle 10:30 alle 20:30
Darjeeling
There are high-waisted panties for Carole's love handles, the sexy and enveloping basket for Imen's cleavage, the low-cut bodysuit for Claire's small breasts, the one-piece swimsuit for everyday wear, and the satin babydoll for the big days...



At Darjeeling, we are inspired by all types of femininity, from A to H cups.

For 25 years, we have been committed to listening and responding to women's needs so that they feel more beautiful and free in their underwear. We are also guided by the future and its environmental and societal challenges, which push us to imagine together the responsible lingerie of tomorrow.



Because we believe that beautiful lace is the one that lasts, that is passed on... a precious heritage made of complicit moments, intimate stories that are shared from mother to daughter, from grandmother to little cousin, from sister to sister... Here or elsewhere, the Darjeeling family grows, travels, lives, and is nourished by encounters with you and all women.



Welcome to the family.