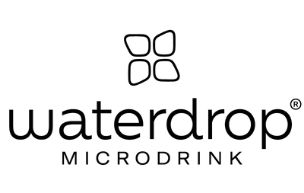 Waterdrop
Orari di apertura

Lunedì - Sabato: dalle 10:00 alle 19:00

Domenica: dalle 11:00 alle 19:00
Waterdrop
At Waterdrop we have created small cubes rich in fruit and plant extracts, with essential vitamins, but above all without sugars and chemical preservatives, to obtain a healthy and tasty drink.

Drinking more water is essential, but we are convinced that drinking more water without using plastic bottles, and without using sugary alternatives (syrups, sodas...) is even more important.

That's why our Microdrinks and Microteas are a great alternative to drink more water, with a choice of over 15 tasty flavors, minimal packaging and fully recyclable.


And in addition to our delicious cubes, we offer a range of bottles and accessories in the colors of our different flavors, ideal for drinking more water!