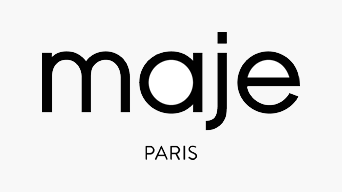 Maje
Orari di apertura

Lunedì - Sabato: dalle 10:00 alle 19:00

Domenica: dalle 11:00 alle 19:00
Maje
Maje: clothes for women at Saint-Laurent-du-Var near Nice.
More than anything, Maje is a family story – the story of Judith Milgrom. Founded in Paris in 1998, the brand offers bold, modern, urban fashion. A first shop in Paris was soon opened on the Left Bank, in the 6th arrondissement.
Today, the brand is present in 37 countries via 448 points of sale. Over the years, Maje has successfully developed a complete wardrobe ranging from fashion to accessories. It has established itself as a leading affordable luxury brand
thanks to fashionable items with subtly highlighted quirky details, providing a distinctly feminine silhouette which is both restrained and glamorous.