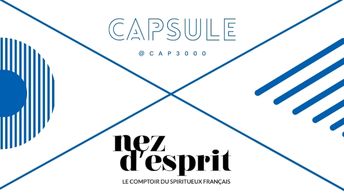 Nez d'Esprit
Orari di apertura

Lunedì - Sabato: dalle 10:00 alle 19:00

Domenica: dalle 11:00 alle 19:00
Nez d'Esprit
A STORE DEDICATED TO FRENCH SPIRITS

Nez d'Esprit is a brand dedicated to the sale and promotion of French spirits. It offers spirits from distilleries on a human scale, telling you the story of the women and men who are hidden in your bottles.

Moments of conviviality, to share with friends or family, this is how Nez d'Esprit was born.





THE FRENCH HERITAGE
Our French soil is rich and recognized all over the world for its production of spirits. So, we introduce you to our partner distilleries, the men and women who work every day to produce high quality spirits.





THE NOSE OF SPIRITS
To transmit to you the French art of living through the tasting of spirits. The flavors of each spirit are presented to you through an olfactory pyramid, it will guide you in the flavors composing each spirit.





FOOD & SPIRITS PAIRING
We offer you food and spirits combinations in order to offer you a complete and unique tasting. Educate your palate and your senses through French gastronomy, recipes developed by a chef and feasible at home.