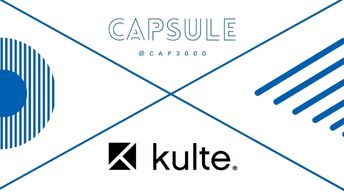 Kulte
Orari di apertura

Lunedì - Sabato: dalle 10:00 alle 19:00

Domenica: dalle 11:00 alle 19:00
Kulte
You are not born a cult, you become one!

Kulte will skip the steps and become, from its start in 1998, a brand very popular with some personalities and the media. The Kulte T-shirt exploded onto the small screen and became the brand's iconic product.

Since then, Kulte has made more than 350 creative collaborations with brands from all walks of life and has proven to be the ideal partner for many festive venues.
The strength of Kulte (and the cult) lies in its ability to divert and mix different universes by borrowing from different generations.

This constant back and forth between nostalgia and actuality allows the brand to cross the ages and bring freshness and originality in a universe that smells like yellowed film.
Kulte's mission is to turn men's wardrobe essentials into star products, dressing personalities with a committed style on a daily basis!