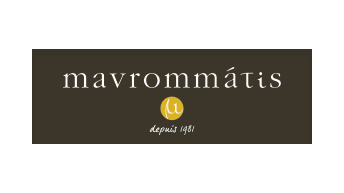 MAVROMMATIS
Bar e punti ristoro
Orari di apertura

Lunedì - Sabato: dalle 8:30 alle 21:00

Domenica: dalle 9:00 alle 20:00
MAVROMMATIS
After several months of work, the Mavrommatis company is reopening its CAP3000 Nice establishment inside the Monoprix store. The Mavrommatis brothers are determined to have their Greek and Cypriot specialities discovered as part of their brand devoted to the Mediterranean.
Mavrommatis Nice is divided into three convivial, good-looking, functional areas providing a complete experience: the store, for refined, gourmet purchases at any time of day to enhance your dishes and delight your taste buds; the wine shop offering more than 80 labels of Greek wines to taste on site or take away; and the restaurant where you can sample mezedes and dishes that blend tradition with modernity. All its products are fresh, without additives or preservatives and they stand out for their exceptional freshness.
Since 1981, Mavrommatis has been enhancing Greek cuisine, offering exceptional dishes. Mavrommatis Nice offers natural products and high quality: it is the taste of Greece, Cyprus and the Mediterranean.
Consumer information: in the restaurant, the prices are attractive: mezedes from €4.90, salads €12.90, dishes around €13, tasting platters from €16.50, a special offer of a dish + mezedes for around €18 and desserts around €5.
The story of the Mavrommatis brothers is linked to Mediterranean cuisine. Having arrived from Cyprus to study, in 1981 they bought their first shop supplying Greek products. This became their base in the fifth arrondissement of Paris. The Mavrommatis company has been developing for 37 years. It has nine shops, two wine shops, three bistros, a Michelin starred restaurant ("Le Mavrommatis") and a catering service organising receptions. Their passion for wines from their native land and their desire to recover many local grape varieties led the Mavrommatis brothers to begin offering the finest wines from Greece and Cyprus in 2000.
Mavrommatis Nice – CAP3000 shopping centre, in the Monoprix store