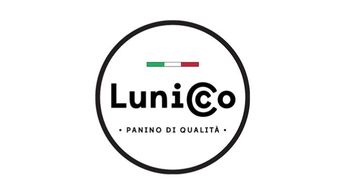 Lunicco
Bar e punti ristoro
Orari di apertura

Lunedì - Sabato: dalle 10:00 alle 19:00

Domenica: dalle 11:00 alle 19:00
Lunicco
THE IRRESISTIBLE ITALIAN SANDWICH!

It all starts with an idea:

Like many workers, the founders of Lunicco asked themselves every day the question, what do we eat?
The taste for Italian products, healthy, of quality and quick to eat, quickly brought them together around a business creation project: Lunicco!

Their goal is to share and please, to offer an unforgettable customer experience thanks to small attentions, a warm atmosphere and a singular taste. To make the employees grow, to exchange with the partners, to take up challenges on a daily basis, this is what gives meaning to the founders.

Lunicco is not only extraordinary sandwiches, it is also the will to put the human being at the heart of everyday life.

Lunicco is above all a state of mind!



Come and discover our values, our concept, our history...