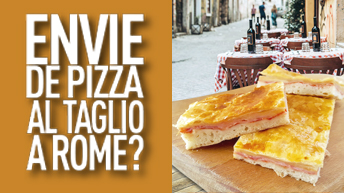 Heritalia
Bar e punti ristoro
Orari di apertura

Lunedì - Sabato: dalle 10:00 alle 19:00

Domenica: dalle 11:00 alle 19:00
Heritalia
Italian restaurant



Heritalia - Cultura gastronomica. - In the Monoprix store

Gourmet Italy is at the heart of our DNA.



The selection of excellent raw materials, the transmission of the

the transmission of the Italian oenogastronomic heritage, the valorization of our gastronomic patrimony: this is the reason for the existence of Heritalia.



In the prestigious context of Cap 3000, elected the best shopping center in the world in 2022, in the heart of the Monoprix store, the "Heritalia restaurant-grocery" awaits you for a journey among the Italian gastronomic excellence.



Our stand offers its customers a rigorous selection of the best

Our stand offers its customers a rigorous selection of the best Italian delicatessen products, such as cold cuts, cheese specialties, sweet treats, oils, delicatessen products, etc., but also a proposal of Gastronomia products, ready-made meals, to be consumed on the spot or to take away.



In the Gastronomia context, Heritalia's offer is composed of traditional Italian products adapted to every moment of the day: we also propose "Menu" formulas to give our customers the possibility to taste our specialties at a very attractive price.



In the morning come and enjoy the Menu Mattina at € 1,90, to taste a real espresso napoletano, roasted in the wood fire and prepared with a traditional machine with levers, accompanied by a croissant with Sicilian lemon jam or apricot of Vesuvio.



Travel with your eyes closed to Italy with the Buongiorno Menu at € 4,90, to try the gourmet coffees and its pastry specialties such as the "Zeppola", the "Sfogliatella" or the "Pasticciotto"



For your lunch break, come and taste our selection of Pizza, Focaccia, fresh homemade pasta and Pinsa.

Everything is prepared at the minute! Choose your formula: Menu "al Volo" (dish + drink) at € 8,90 or Menu "Dolce" (dish + drink + dessert) at € 9,90.



Finally, for a gourmet break the Italian way, Heritalia, in partnership with Sal De Riso, one of the best Italian pastry chefs, offers you the possibility to enjoy his delicious sweets such as the "Delizia al Limone d'Amalfi IGP" or the "Babà revisited with Limoncello" in single portion.



For street food lovers, Heritalia also offers a selection of "finger food" products, such as the "Cuoppo fritto" or the "Arancino al ragù"




Follow us on social networks:

instagram.com/heritalia.fr

facebook.com/heritalia.france



Heritalia, Italy loves you!