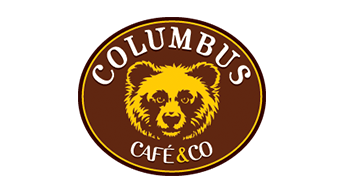 Columbus Café
Vista sul mare Bar e punti ristoro Gelaterie e pasticcerie
Orari di apertura

Lunedì - Sabato: dalle 8:30 alle 0:00

Domenica: dalle 10:00 alle 19:00
Columbus Café
The story begins in 1994, when Columbus Café opened its first coffee shop in France. Stemming from the American and British coffee shop model, Columbus Café has developed over these two decades by basing itself on its French roots. La touche française!
Chosen as the best French coffee shop chain in 2013 at the European Coffee Symposium, it has become a reference for everyone involved in the sector.
Today, Columbus Café has more than 180 shops in France and is developing internationally.
It is, first and foremost, an authentic business that believes in the essential importance of places for living and interacting, putting people at the heart of the concept.
Its promise: to give you the best 15 minutes of your day.
Offering a unique cafe experience... that is the aim of Columbus Café after these beginnings.
We never tire of innovating for our customers to meet current expectations: hot or cold gourmet drinks, quality coffee and sweet or savoury snacks, most of them made on-site every day in all our Columbus Cafés.
RECOMMENDED ACCESS: SOUTH CAR PARK